Become a Business Sponsor
An essential component of a vibrant community is public safety. North Oak Cliff United Police Patrol (NOCUPP) has been providing private police patrols to the neighborhoods of North Oak Cliff since 2007. Overall crime in each of our 10 member neighborhoods has been reduced by at least 50%. With security comes improved quality of life, which benefits area businesses. We invite you to become a NOCUPP Business Sponsor.
To be clear, NOCUPP does not provide direct security services to area firms. We focus on preventing residential crime. Yet we feel businesses like yours do benefit from the reduced crime and enhanced security which result from our patrols. By becoming a business sponsor you will increase patrols in the North Oak Cliff area, which will help in reducing the crime rate further.
Benefits to becoming a NOCUPP Business Sponsor include:
Direct exposure to the households in our member neighborhoods which comprise a desirable demographic located near your business
Access via our regular newsletters, website advertising, promotional materials and digital communications.
Two direct mailings in April and October to our 500+ members and to all ~4,000 single family homes in our 10 neighborhoods.
Spring and Fall receptions for members and prospective members to get acquainted with our services, patrol officers and Sponsors
Knowledge of your firm's commitment to improving safety and quality of life in the greater North Oak Cliff community

We invite you to join the spotlight. We offer several ways to reach out to neighbors and drive traffic to your business. We look forward to partnering with you to make North Oak Cliff a safe, secure, vibrant and prosperous place to live and do business.
Sincerely,
Russ Aikman, President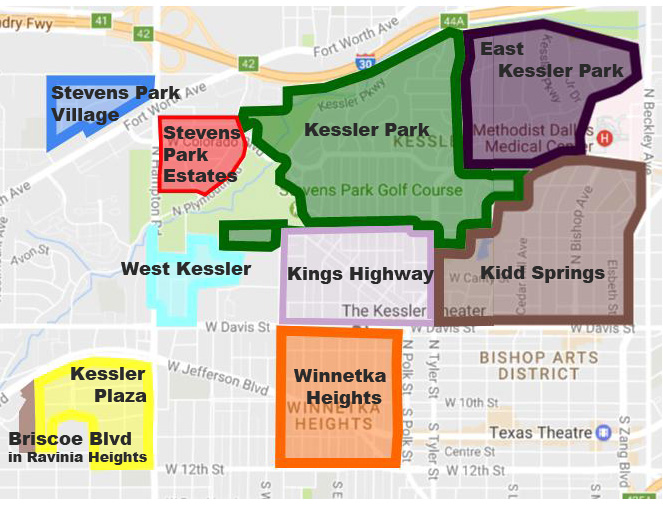 What is NOCUPP?
NOCUPP is a volunteer-led, non-profit organization that manages the Expanded Neighborhood Patrol Program in ten North Oak Cliff neighborhoods. It was founded in 2007 by a group of neighbors who were concerned about crime in Kessler Park. Other neighborhoods quickly joined for a total of six neighborhoods that first year. See the map above for the ten participating neighborhoods.
What is the Expanded Neighborhood Patrol Program?
Expanded Neighborhood Patrol (ENP) is a program authorized by the Dallas Police Department (DPD) in which neighborhood organizations hire armed, uniformed, off-duty police officers to patrol their area. The organizations may also rent a DPD police car for use by the officers. Uniformed officers patrol participating neighborhoods, supplementing normal DPD patrols.
How is NOCUPP managed?
NOCUPP is an all-volunteer organization with a board made up of representatives from each participating neighborhood. The board meets monthly. One officer from DPD coordinates the patrol schedule, which is randomized so criminals don't learn of the schedule. There are a total of 11 officers who perform patrols and about 350 hours of patrol per month.
Business Sponsorship Levels and Benefits
BRONZE

$

500

Business Sponsor

Business name on Business Sponsor page of NorthOakCliffPatrol.org for one calendar year
Listing as a Sponsor on Member Newsletters
SILVER

$

750
Business Sponsor

Business logo on Sponsor page of NorthOakCliffPatrol.org for one calendar year
Listing as a Sponsor on Member Newsletters
GOLD

$

1,500
Business Sponsor

Twelve Month Business Card Website Ad on NorthOakCliffPatrol.orgr
Business Card Ad in Member Newsletters
ALL BUSINESS SPONSORS:
Business Sponsor may set-up one promotional table at all NOCUPP Public events
Recognition at Spring and Fall receptions which are open to the public
Periodic Business Sponsor of the Month highlight on website home page
Sponsorship Artwork Requirements
All Advertising and Logo insertions include hyperlink to sponsors website (must be provided)
Dimensions in pixels:
Business Card Size:
260px X 135px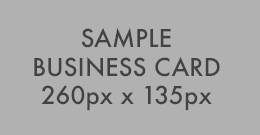 Quarter Page Size:
300px X 250px